Daniel Patrick was born and raised in Sydney, Australia.
He moved to the U.S. in 2011, founded Daniel Patrick Inc. and launched his first line in early 2012 with his wife, Jenny. Daniel's interest in clothing started at the young age of four, when he was fascinated by clothes and became very picky about what he wore. He was also very intrigued by articles of clothing, a particular burgundy paisley tie he had as a child stands out in his mind.
It wasn't until 2006 that Daniel went into fashion and started on the path to beginning his eponymous line after previously following in his father's footsteps to become a professional rugby player.
Giving away an opportunity to play rugby professionally in the South of France, he enrolled in fashion school and began working various fashion jobs from retail to warehousing where he picked up different pieces of the fashion game. Channeling the hard work and discipline ingrained in him from his athletic days, he was determined to start his own line.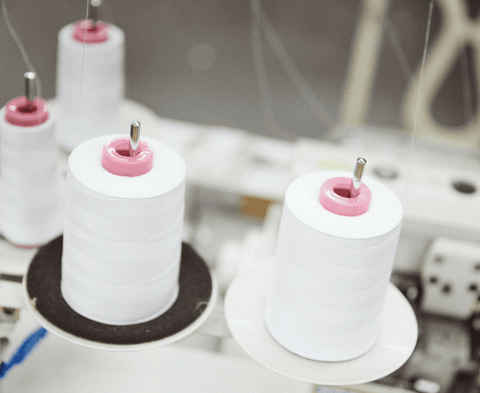 A trip to Los Angeles and New York City in late 2009 was a catalyst for the beginning of his first collection and ultimately putting the wheels in motion for his line that he had previously felt stalled on.
The collections draw a number of inspirations that are true to who Daniel is and this identity becomes more and more poignant from collection to collection. Drawing inspiration from his favorite cities, Los Angeles and New York, his love of hip hop music and desert hikes, while also combining his athletic background with a minimal and militant appeal, each collection unfolds. Daniel is continuously creating and tweaking and is known to drop new pieces more frequently than the regular fashion calendar dictates. Designed and housed in our DTLA headquarters, each piece in the collection is individually handmade from start to finish using materials sourced in Los Angeles, California. The company's move to the new headquarters in January 2016 and expansion of their Melrose store in the spring of 2020 set the tone for the expansion to come. The brand continues to grow in its product offerings on the path to becoming a true lifestyle brand.
Daniel achieved a childhood dream of his of becoming an American citizen in 2015. He lives in Los Angeles with his wife and their two children.